Office Bearers
The Tamworth Rugby Club Office Bearers have a responsibility to manage the Club on behalf of its members.
We are very fortunate to have a long line of remarkable bearers who

"Fly with our Pies"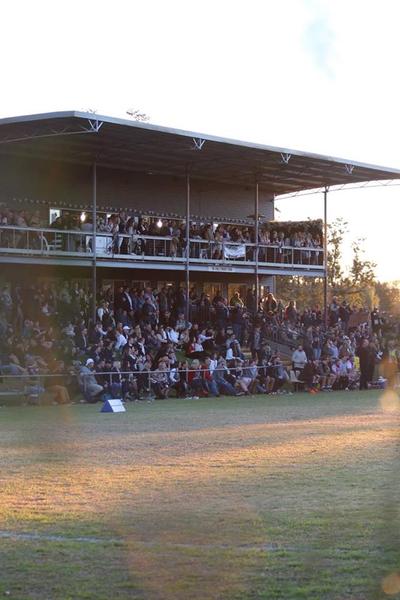 The Committee must:
Conduct long term planning so that the aims and objectives of the Club are fulfilled.

Develop policy and procedures.

Manage external relations and advocacy issues.

Obtain resources and ensure that all financial and legal matters are properly managed.

Carry out the recommendations of members.

Regularly communicate with, and provide information to members about the running of the organisation.

Ensure that all members of the Committee act as leadership role models.
| | | | |
| --- | --- | --- | --- |
| Year | President | Secretary | Treasurer |
| 1954 | E.R. Jeffries | Doug Campbell | F.Dane |
| 1955 | E.R. Jeffries | Doug Campbell | F.Dane |
| 1956 | Doug Campbell | F.Dane | R.Varley |
| 1957 | Dr B.T.Martin | F.Dane | R.Rabone |
| 1958 | G.Alex.Wiseman | W.Smythe | E.Carter |
| 1959 | G.Alex.Wiseman | A. (Tony) Oliver | E.Carter |
| 1960 | G.Alex.Wiseman | Bruce Hyson | J.French |
| 1961 | A. (Tony) Oliver | A. (Tony) Oliver | J.B.Knight |
| 1962 | C.G. Graham | R.Bowen-Thomas | J.B.Knight |
| 1963 | C.G. Graham | G.Hilder | J.B.Knight |
| 1964 | S.Blake | Fred Benecke | J.B.Knight |
| 1965 | S.Blake | Fred Benecke | J.B.Knight |
| 1966 | S.Blake | Fred Benecke | J.B.Knight |
| 1967 | Fred Benecke | John Lyons | Bruce Stewart |
| 1968 | P. Henry | Brian J. Thompson | A Ashford |
| 1969 | John M.Lyons | Brian J. Thompson | G Thomas |
| 1970 | John M.Lyons | Brian J. Thompson | A Ashford |
| 1971 | John M.Lyons | Brian J. Thompson | D Keech |
| 1972 | Brian J. Thompson | R Campbell | K Turner |
| 1973 | Brian J. Thompson | D McGroder/R McGaffin | K Turner |
| 1974 | Brian J. Thompson | W.S. Dockrill | R McGaffin |
| 1975 | Brian J. Thompson | W.S. Dockrill | N O'Reilly |
| 1976 | Ken Noble | David Clifton | S.Bates |
| 1977 | Ken Noble | David Clifton | Bill Mullens |
| 1978 | Bill Mullens | John Treloar | Bob Locke |
| 1979 | B Smith | Stephen Hall | Bob Locke |
| 1980 | David Clifton | Stephen Hall | D. Ashford |
| 1981 | David Clifton | D. Ashford | R.A(Alister).C.Fenwicke |
| 1982 | Tom Woolaston | M.F.Hall | R.A(Alister).C.Fenwicke |
| 1983 | Tom Woolaston | R.Pearson | A. Hardy |
| 1984 | Bruce Treloar | Chris Zucker | A. Hardy |
| 1985 | Bruce Treloar | Chris Zucker | Phil Bolton |
| 1986 | Barry Rumble | Gordon Magann | Phil Bolton |
| 1987 | Barry Rumble | Gordon Magann | David Cumming |
| 1988 | Barry Rumble | Bob Messer | David Cumming |
| 1989 | Ken Hunt | Bob Messer | David Cumming |
| 1990 | Ken Hunt | Steve Moroney | K Kellahan |
| 1991 | Ken Hunt | Steve Moroney | Bob Messer |
| 1992 | Wally Franklin | Pat Lonergan | Ken Pulley |
| 1993 | Wally Franklin | Pat Lonergan | Ken Pulley/Bob Locke |
| 1994 | Wally Franklin | Pat Lonergan | Bob Locke |
| 1995 | Wally Franklin | Pat Lonergan | Bob Locke |
| 1996 | Wally Franklin | Pat Lonergan | Jane Lonergan |
| 1997 | Steve Snell | P Mounter | Julian Smith |
| 1998 | Vince Symons | B Donnelly | Julian Smith |
| 1999 | Vince Symons | Julian Smith | Warren Cullen |
| 2000 | Vince Symons | Julian Smith | Warren Cullen |
| 2001 | Peter Burke | Adrian Walsh | Warren Cullen |
| 2002 | Peter Burke | Adrian Walsh | Jackie Oriel |
| 2003 | Peter Burke | Adrian Walsh | Peter Burke/Vince Symons |
| 2004 | Peter Burke | Adrian Walsh | David Rodgers |
| 2005 | Nathan Schofield | Mandi Carey | Sean Thompson |
| 2006 | Nathan Schofield | Mandi Carey | Sean Thompson |
| 2007 | Micheal (Dick) Leonard | Mandi Carey | K Laurie |
| 2008 | Micheal (Dick) Leonard | Mitchel Hanlon | Chad Secombe |
| 2009 | Campbell McIntosh | Mitchel Hanlon | John Eggins |
| 2010 | Campbell McIntosh | Mitchel Hanlon | John Eggins |
| 2011 | Campbell McIntosh | Mitchel Hanlon/Mike Penman | Sam Scott/Erin Scott |
| 2012 | Campbell McIntosh | Mike Penman | Sam Scott |
| 2013 | Sam Scott | Clint Coles | Sam Treloar |
| 2014 | Sam Scott | Clint Coles | Sam Treloar |
| 2015 | Sam Scott | James Lockwood | Simon Groth |
| 2016 | Sam Scott | Damian Henry | Simon Groth |
| 2017 | Sam Scott | Damian Henry | Simon Groth |
| 2018 | Mitchel Hanlon | Kim Newling/Geoff Ellerton | Michael O'Connor |
| 2019 | Mitchel Hanlon | Geoff Ellerton | Michael O'Connor |
| 2020 | Mitchel Hanlon | Geoff Ellerton | Michael O'Connor |
| 2021 | Mitchel Hanlon | Geoff Ellerton | Michael O'Connor |
| 2022 | Mitchel Hanlon/Chris Shaw | Geoff Ellerton | Ryan Hanrahan/Michael O'Connor |
| 2023 | Chris Shaw | Geoff Ellerton | Patrick Carr |